Recent Publications
Wang Y, Ji T, Nelson A, Glanowska K, Murphy GG, Jenkins PM, Parent JM. Critical roles of aII spectrin in brain development and epileptic encephalopathy. J. Clin. Invest. 128:760-773, 2018.
Zhao XF, Kohen R, Parent R, Duan Y, Fisher GL, Korn MJ, Ji L, Wan G, Jin J, Püschel AW, Dolan DF, Parent JM, Corfas G, Murphy GG, Giger RJ. PlexinA2 forward signaling through Rap1 GTPases regulates dentate gyrus development and schizophrenia-like behaviors. Cell Rep. 22:456-470, 2018.
Gupta S, M-Redmond T, Meng F, Tidball A, Akil H, Watson S, Parent JM, Uhler M. Fibroblast growth factor 2 regulates activity and gene expression of human postmitotic excitatory neurons. J. Neurochem. 145:188-203, 2018.
Szabo GG, Oijala M, Varga C, Parent JM, Soltesz I. Extended interneuronal network of the dentate gyrus. Cell Rep. 20:1262-1268, 2017.
Tidball, A.M., Dang, L.T., Glenn, T.W., Kilbane, E.G., Klarr, D.J., Margolis, J.L., Uhler, M.D., Parent, J.M. Rapid generation of human genetic loss-of-function iPSC lines by simultaneous reprogramming and gene editing. Stem Cell Rep., 9:725-731, 2017.
Du, X., Zhang, H., Parent, J.M. Rabies tracing of birthdated dentate granule cells in rat temporal lobe epilepsy. Annals of Neurology (2017), 81:790-803.
​Liu Y, Zhang B, Meng X, Korn MJ, Parent JM, Lu LY, Yu X. UHRF2 regulates local 5-methylcytosine and suppresses spontaneous seizures. Epigenetics 12:551-560, 2017.
Althaus, A. L., H. Zhang, and J. M. Parent. "
Axonal plasticity of age-defined dentate granule cells in a rat model of mesial temporal lobe epilepsy
."
Neurobiology of disease
86 (2016): 187-196.
Korn, Matthew J., Quinton J. Mandle, and Jack M. Parent. "
Conditional Disabled-1 Deletion in Mice Alters Hippocampal Neurogenesis and Reduces Seizure Threshold
."
Frontiers in neuroscience
10 (2016).
Tidball, Andrew M., and Jack M. Parent. "
Concise Review: Exciting Cells: Modeling Genetic Epilepsies with Patient‐Derived Induced Pluripotent Stem Cells
."
STEM CELLS
34.1 (2016): 27-33.
Parent, Jack M., and Stewart A. Anderson. "Reprogramming patient-derived cells to study the epilepsies."
Nature neuroscience
18.3 (2015): 360-366.
Wagnon, Jacy L., Matthew J. Korn, Rachel Parent, Taylor A. Tarpey, Julie M. Jones, Michael F. Hammer, Geoffrey G. Murphy, Jack M. Parent, and Miriam H. Meisler. Wagnon, Jacy L., et al. "Convulsive seizures and SUDEP in a mouse model of SCN8A epileptic encephalopathy."
Human molecular genetics
24.2 (2015): 506-515.
Skaggs, Kaia, Daniel Goldman, and Jack M. Parent. "Excitotoxic brain injury in adult zebrafish stimulates neurogenesis and long‐distance neuronal integration."
Glia
62.12 (2014): 2061-2079.
Althaus, Alison L., and Jack M. Parent. "Role of adult neurogenesis in seizure-induced hippocampal remodeling and epilepsy."
Endogenous Stem Cell-Based Brain Remodeling in Mammals
. Springer US, 2014. 87-104.
Liu, Yu, Luis F. Lopez‐Santiago, Yukun Yuan, Julie M. Jones, Helen Zhang, Heather A. O'Malley, Gustavo A. Patino, Janelle E. O'Brien, Raffaella Rusconi, Ajay Gupta, Robert C. Thompson, Marvin R. Natowicz, Miriam H. Meisler, Lori L. Isom, and Jack M. Parent. "Dravet syndrome patient‐derived neurons suggest a novel epilepsy mechanism."
Annals of neurology
74.1 (2013): 128-139.
Brackenbury, William J., Yukun Yuan, Heather A. O'Malley, Jack M. Parent, and Lori L. Isom. Brackenbury, William J., et al. "Abnormal neuronal patterning occurs during early postnatal brain development of Scn1b-null mice and precedes hyperexcitability."
Proceedings of the National Academy of Sciences
110.3 (2013): 1089-1094.
Auerbach, David S., Julie Jones, Brittany C. Clawson, James Offord, Guy M. Lenk, Ikuo Ogiwara, Kazuhiro Yamakawa, Miriam H. Meisler, Jack M. Parent, and Lori L. Isom. "Altered cardiac electrophysiology and SUDEP in a model of Dravet syndrome."
PLoS One
8.10 (2013): e77843.
Parent, Jack M., and Geoffrey G. Murphy. "Ganglionic eminence graft pre-eminence in epilepsy."
Nature neuroscience
16.6 (2013): 656-658.
Lee, Clara H., Danish Javed, Alison L. Althaus, Jack M. Parent, and Hisashi Umemori. "Neurogenesis is enhanced and mossy fiber sprouting arises in FGF7-deficient mice during development."
Molecular and Cellular Neuroscience
51.3 (2012): 61-67.
For full publication list:
http://www.ncbi.nlm.nih.gov/myncbi/browse/collection/40458920/?sort=date&direction=descending
Powered by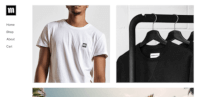 Create your own unique website with customizable templates.